Join a team full of incredible human beings 
At the Helen Bamber Foundation we have a great working culture that is rooted in personal and professional development for everyone. And by everyone, we mean everyone: clients, staff, volunteers and donors. Our work is challenging and we are not afraid of our commitment to excellence. We find motivation, strength and inspiration in one another to ensure all encompassing care for survivors of trafficking and torture.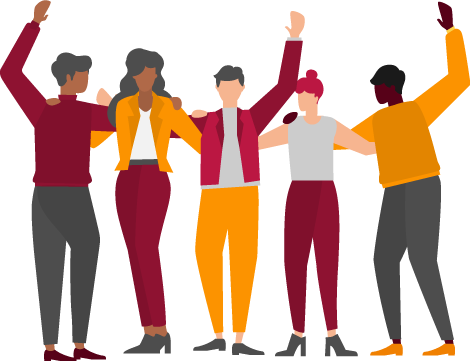 Vacancies
Volunteering
The Fundraising and Communications Team are the fun and dynamic heart of the Helen Bamber Foundation's public and outward-facing presence. We manag
Full Details
The Finance team is a critical function of the Helen Bamber Foundation Group, sitting at the core of our work and enabling
Full Details
We are looking to find a new inspirational Chair of Trustees to dedicate the time, knowledge and vision on a voluntary basis to help support Asylum Aid sustainably grow to meet the increasing need for legal representation among Survivors across the UK.
Full Details
Psychological and Psychiatric Medico-Legal Report Writing at the Helen Bamber Foundation
If you have psychological or psychiatric training and are interested in providing professional support to refugees and asylum seekers who have suffered torture and extreme human cruelty, you may be interested in our consultant opportunities for Medico-Legal Report (MLR) writing.
Please click here to find out more about MLR writing, before enquiring about vacancies.